If you're an avid ATV rider, the less time spent off your quad the better. In order to maximize off-road and track time, you need to prep your machine for every season, especially if you live in a place where the weather can change from one day to the next. Here are some general tips that can keep you in the driver's seat throughout the year.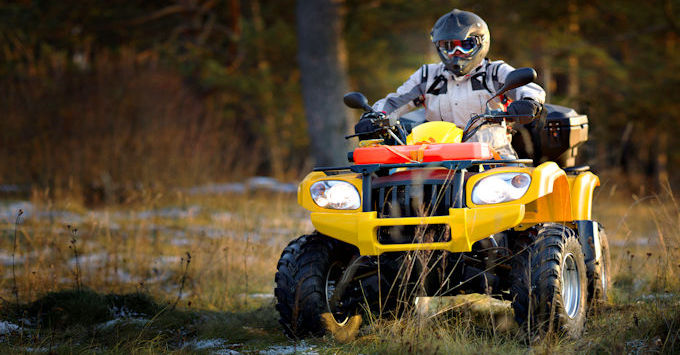 Spring/Fall
These are the rainy season, the times of year when you've got to make sure you're prepared for the muck and grime. Get your ride a good set of mud tires to make sure you can get out of any sticky situation. Spring cleaning is a good time for basic maintenance, so give your ride a good once over and see if you need any new four wheeler parts, too.
Sum-Sum-Summertime
Now that the cold weather is gone, your quad is ready for an oil change. Keeping it well lubricated with an oil appropriate to current average temperatures ensures your ride is ready to go. If you live in a particularly dry area, slapping some hard-pack tires will help you navigate dusty trails that much easier.
Winter Woes
The cold months can be the hardest on your quad, and getting it ready for the ice and snow is a must. Changing your oil to a 5w synthetic blend makes those cold starts that much easier. Some ATVs can have a canopy installed to give you protection from the elements as well, and don't forget the snow tires to help you rip through drifts at high speed.
Getting In Tune
No matter the season, take the time every few months to make sure everything on your ride is in excellent working order. Go online and purchase any aftermarket or OEM bike parts or ATV components to ensure you can take to the trail no matter the weather.