Whether you live in Phoenix AZ or just find yourself visiting the many sights in and around the Valley of the Sun, you may need car repair. There are many options, but which is right for you?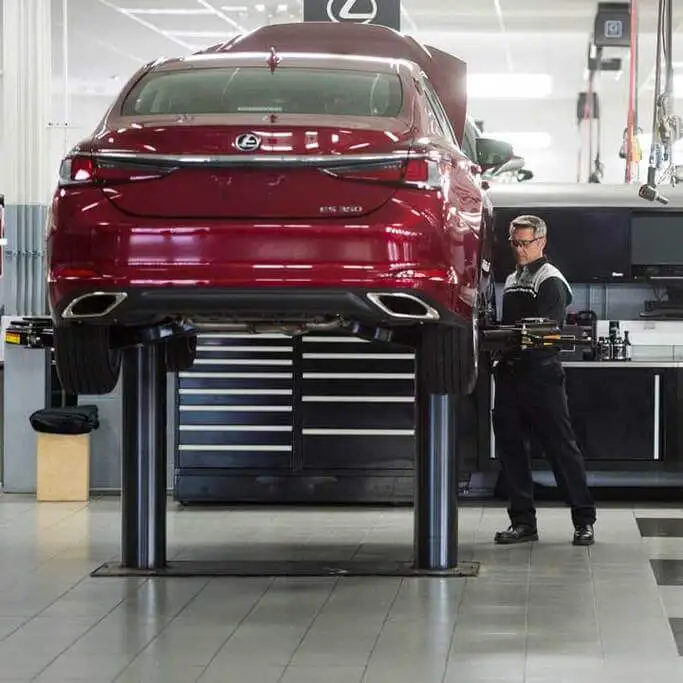 Choose Smart
Before you pick the closest shop, think about what kind of care you want your car to receive. A luxury car dealership often has the best service department. They can't afford not to. They are serious about their customer service, and this includes their auto repair. They will have advanced equipment and the latest tools. They'll also have some of the best Phoenix AZ mechanics because they expect the most from them.
Look at Reviews
Some service departments and auto shops may not have reviews online, but you can definitely learn a lot if they do. We noticed that this Lexus service department has a number of car repair reviews among its more than 635 reviews. What's more, all of the reviews are accessible on the website so you don't have to Google to find them.
When you read through reviews, you should notice an emphasis on quality and thoroughness that you would expect from a luxury car service department. Reviews should demonstrate that the service department can handle any type of vehicle. For instance, one Phoenix AZ reviewer remarked that their Toyota 4Runner got a complete overhaul and how pleased they were with the results. This is significant because the vehicle is not the same brand as the brand most often repaired by that service department.
You don't want to go to a repair shop and find out at the end of the day that they cannot and did not handle your particular problem. The best shops are the ones that don't limit themselves. They cover everything from engines to transmissions to suspensions.
Social Media
You can also take to social media to find out what friends or colleagues are saying about car repair in Phoenix. It helps to know how they felt about the price, the value, and the final results of any service they've had recently. You may also get the name of specific mechanics at a dealership service department.
Amenities Matter
If you want more for your money, you should also look for a service department that can provide you with some amenities. Probably the most important amenity is either a loaner car or a ride to work.  Preferably you could find a place that offers you a choice, since you may not know how long your car will be in the shop.
Another important amenity for many people is the waiting area. Is it comfortable? Does it have Wi-Fi? Is there a cafe where you can grab something to eat? These days, we also need to know what steps are taken to ensure cleanliness and prevent COVID exposure.
Warranty Considerations
If you are having a major repair, a warranty may be really important. You should shop around for the longest possible warranty period. Furthermore, you need to know if the parts are warrantied. The best way to ensure the perfect fit is to have the mechanic utilize only the original manufacturer's equipment, often called OEM parts.
Your car needs an effective repair, and you deserve a good price. Be sure to shop around and drive a little further if it means warrantied repairs by top mechanics.