Urban congestion is one of the reasons why a lot of new streets are made quite narrow. Although these streets provide great convenience to pedestrians, they are, however, a challenge for motorists.
To safely navigate these streets and use them as shortcuts to get from point A to point B, you must be an experienced driver. However, even seasoned drivers struggle with skinny roads. They find them too risky, especially if they are driving a big SUV.
Thankfully, cars come in a variety of shapes and sizes, and for narrow roads, small and compact cars pass through them with ease. But, apart from being great vehicle options for cramped areas, there are still a lot of other advantages to be had from today's small cars.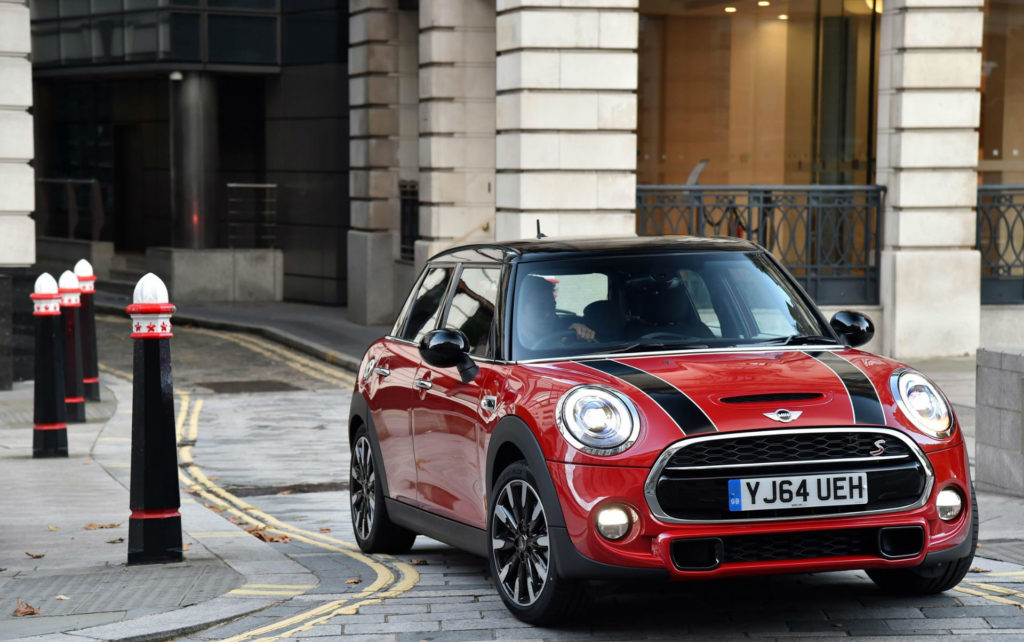 Rounded up below are eight of these great advantages:
1. Small cars are perfect for people with smaller physiques.
Small cars like the Mini Cooper are just the right size for people who are not particularly tall. They are not overwhelming to be in and are easier to control for folks who have short limbs.
2. They come loaded with features.
Today's compact cars are truly like the best things wrapped in small packages. They boast of impeccable interior design for optimum practicality, as well as engineering prowess. 
Also, they are much easier to customize, especially if you want sleek seat systems that are not just pretty, but multipurpose, too. 
3. They are more affordable.
Small and compact vehicles are the most economical options on the market, yet they are large enough to seat up to five people. If you want to save even more money on a vehicle that only you would use, Japan's Kei cars are proving to be even much cheaper than regular compact cars.
Their tax is up to 30 percent lower.
4. They boast of impressive petrol economy.
When it comes to speed or running power and fuel cost, small cars can outperform big and bulky vehicles. If you are all about managing your finances wisely in all aspects of living, you can enjoy the lower cost of opting for a small vehicle.
5. They are nimble.
Maneuvering smaller vehicles is definitely so much easier. This is one of the biggest appeals of Kei cars to new drivers and women, particularly young mothers. They are lighter, so it's not that much of a workout to get the car to move in the direction they want it to go. 
6. They have a smart design.
Since space can prove to be an issue with smaller cars, top car manufacturers come up with smart designs so the size of the vehicle is never a liability for the owner. They direct a lot of attention to moveable yet lockable seats and other adjustable fittings so riders feel comfortable and can do different things with the vehicle, such as carry bulky cargo.
It's also worth noting that the new lines of small cars come with special functionalities that specifically cater to the unique lifestyle of women, such as sliding doors that open at a touch of a button. These doors are problem solvers for women who often find themselves lugging around their young children and other stuff.
7. They are easy to repair.
Most compact vehicles do not need unique replacement products and automotive product solutions. Manufacturers want these cars to truly be a convenient solution by making their parts and other essential components similar to those traditionally used by other vehicles.
8. There is a growing industry focused on catering to small cars.
Motor shows all over the globe have been putting small vehicles on display and demonstrating  the amazing products developed specifically for these. 
For instance, for small sports cars, the booming trend is the use of interchangeable body panels. These panels eliminate the need for a complete paint job to give the car a fresh look. There are also service centers dedicated to the functional upgrades for small vehicles, making them more useful and suitable not only for daily use, but also for business purposes.
Although some people look at smaller vehicles and see limitations, today's auto industry is bent on proving otherwise. For them, the small size is a solution, as well as an avenue for creative possibilities to support the needs of today's car users.
AUTHOR BIO
Luigi Rubinacci is the Director of Strategic Ventures at AW Rostamani Automotive Group. AUTOTRUST Multibrand Car Service and Accident Repair is the Group's strategic division that deals with the accident repair and service of all brands and makes of cars. Its service centers currently operate from Dubai, Sharjah, and Abu Dhabi.