When leasing from a dealership, there are many important factors to consider before choosing the right vehicle for you. The dealership itself is an important factor.
Do your research and chose the best dealership that works within your budget. Your budget is the most important factor when deciding which dealership to lease from and what vehicle to lease.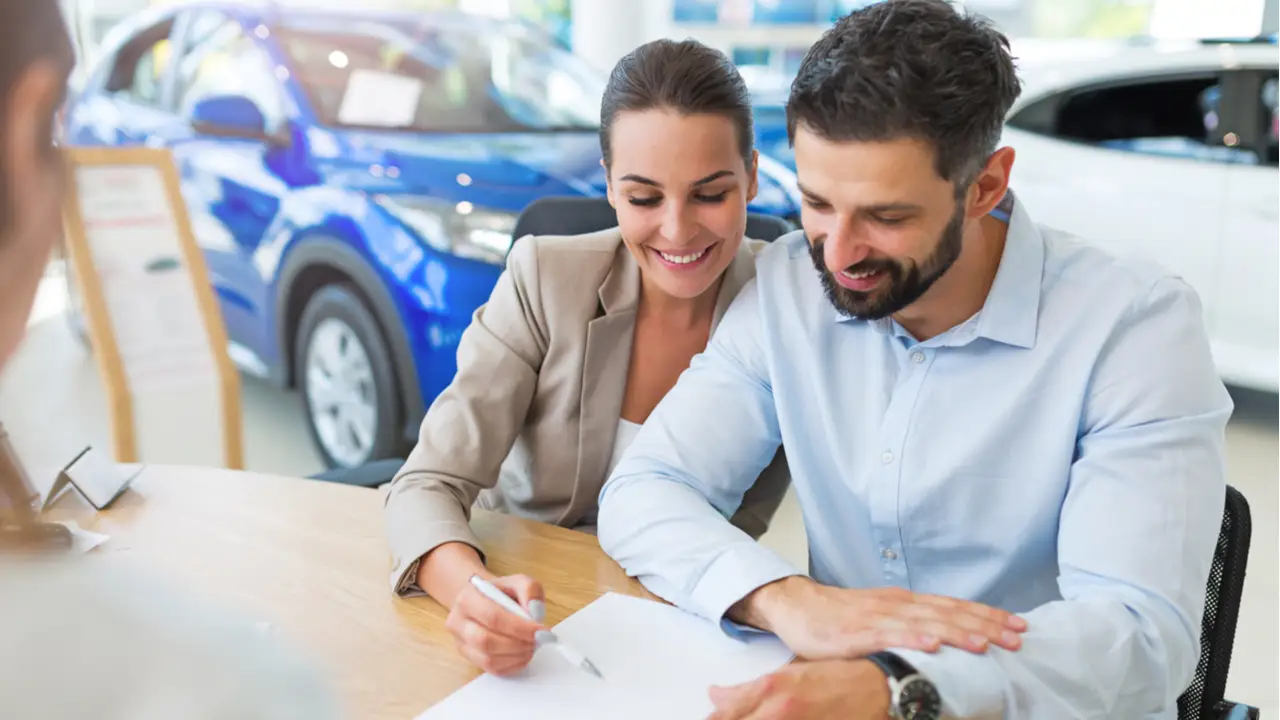 Factors To Consider
Overall Cost Of  Vehicle 
Before leasing a vehicle, research the Kelley Blue Book value and the depreciation. This will help you get an idea of the overall value of a vehicle.
Deprecation simply means that a car loses value the second you drive it off the lot. Over time, the car loses more value. Within the first year, a vehicle loses value by 20%. After 5 years of ownership, the car's value is 60% less than it was when you first drove it off the lot.
The best way to avoid deprecation value is to consider leasing a pre-owned vehicle. This will also save you money.
Down Payment
Consider how much you're willing to invest for a down payment. The average down payment to lease a car depends on the overall value of a vehicle. For instance, if a vehicles total value is $45,000, consider putting $5,000 toward the down payment.
Monthly Payments
You can easily calculate the monthly payments of you lease by calculating the overall cost of the vehicle, and considering your down payment, residual value of the vehicle, interest rate, and terms of the lease.
For example, if a car's overall value is $45,000 and you make a $5,000 down payment, with a residual value of $25,000, an interest rate of 10%, and a 36-month lease, you'd be looking at a monthly payment of $600.
Lease Fees
In addition to the monthly payment you'll be making on a leases vehicle, you'll also need to pay leading fees. Some leasing fees you can expect to pay are:
Security deposit

Acquisition fee

Disposition fee

Documentation fee
Lease Specials
If a dealership offers a lease special, be sure to check it out. For example, most dealerships will tell you about a special or you can look for them online.
Either search for lease special by vehicle or by dealership. For example, search "Ford raptor lease special".
Since you're investing close to a salary's worth of money to lease your desired vehicle, research your options and see if certain dealerships will offer you the option to buy out a vehicle.